La maison d'édition Games Workshop a publié aux Etats-Unis plusieurs livres basés sur la mythlogie développée dans les films Destination 1, 2 et 3. A savoir, une catastrophe évitée de justesse par quelques personnes, grâce à la vision de l'une d'entre elles. On n'a pour l'instant aucune idée si ces livres sortiront ou non un jour en France.
Final Destination vol. 1 : Dead Reckoning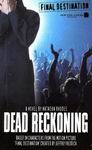 Résumé (traduction à venir) :
When the nightclub the she's just been performing in collapses killing everyone inside, Jess Golden is more than a little freaked out - she'd seen the whole thing happen in a vision only moments before. Already under suspicion from the police, Jess is implicated even further when the other survivors start dying mysteriously. As the death toll mounts a twisted plan is hatched so that Jess and her friends might live, a plan that may ultimately place them in further danger...
Ecrit par :
Natasha Rhodes
Sortie aux Etats-Unis :
1er Mars 2005

Final Destination vol. 2 : Destination Zero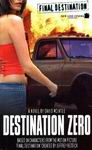 Résumé (traduction à venir) :
After an investigative journalist narrowly cheats death in a terrorist attack she sees a great angle for a story by telling the survivors' tales in her magazine. When the survivors start turning up dead though she begins to suspect foul play and finds herself dragged into a world of spiritualism and conspiracies that ultimately leads back to Victorian England and Jack the Ripper.
Ecrit par :
David McIntee
Sortie aux Etats-Unis :
1er Mars 2005

Final Destination vol. 3 : End of the Line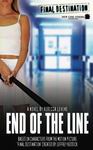 Résumé (traduction à venir) :
A group of international students are expecting to live the wild life on a cultural exchange trip to New York, but soon find themselves the only survivors of a horrific subway crash. A young doctor treating the victims tells the students that they were meant to have died in the wreck but they just dismiss it as idel fantasy. When the group start dying in bizarre and grotesque ways, it slowly becomes apparent that darker forces are at play. Nobody rides for free and these kids are going to pay with their lives!
Ecrit par :
Rebecca Levene
Sortie aux Etats-Unis :
1er Juin 2005
Final Destination vol. 4 : Dead Man's Hand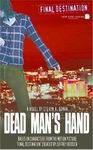 Résumé (traduction à venir) :
The fourth in our ongoing series of Final Destination further adventures. When an amusement ride built on top of the tallest building in Las Vegas collapses, Annie Goodwin and Tom Gaines believe that they and their friends have escaped from Death's clutches. They are proved wrong when the Grim Reaper comes to collect their souls...
Ecrit par :
Steven A. Roman
Sortie aux Etats-Unis :
1er Octobre 2005
Les couvertures des livres grand format :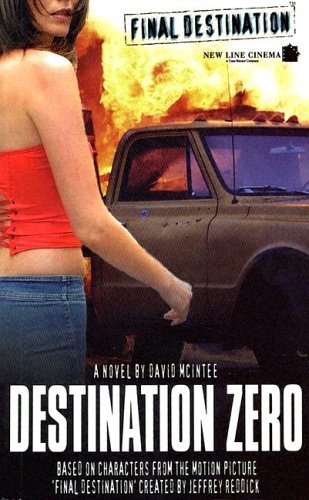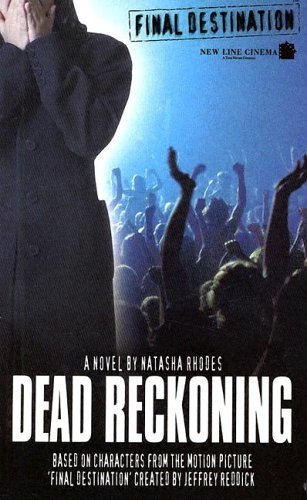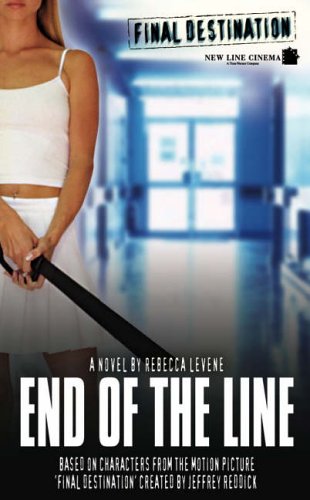 © Copyright 2004-2006, Destinations Finales